The ITW Appliance Group is a family of business units focused on serving the global appliance industry. It includes ITW Metalflex, ITW Ispracontrols, ITW Elettrogibi and ITW Fastex.
Comercial Tecasa is the exclusive distributor of ITW Appliance Group products in Spain, France, Belgium, Portugal, Turkey, Algeria, Argentina, Chile, Brazil and Uruguay.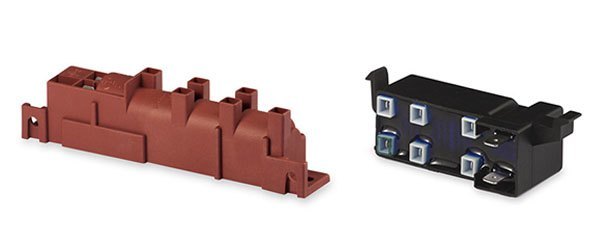 A spark igniter is a product of high reliability thanks to a completely resin encapsulated system which guarantees waterproofing and mechanical stress resistance.
Main characteristics:
From 2 to 8 outlets for connection to spark plugs
With or without EMI filter
Various fixing systems
Customized frequency, supply line voltage and spark energy
Re-ignition versions are available
Easy assembly


Application: Ovens, cook tops, electric stove and gas stove.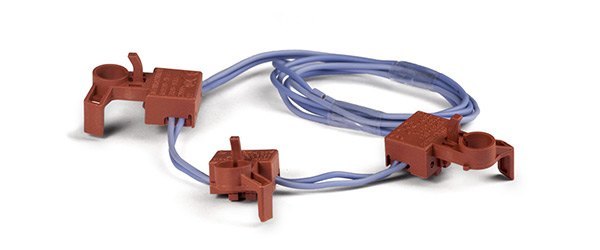 Harness of N switches with fully flexible axle distance, rotative or push, suitable for every safety or normal gas tap of the most important world manufactures, available with IMQ approvals like accessories of gas ignitors.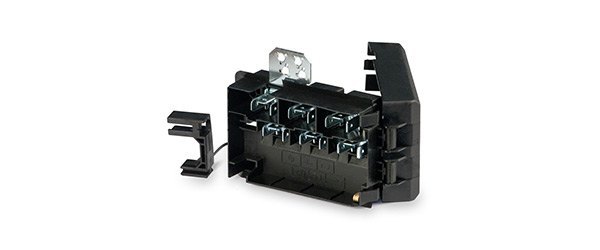 Internal and external terminal blocks for washing machines, dishwashers, driers, ovens and cookers with a wide proposal of standard or customized solutions.
Pressure Sensors / Switches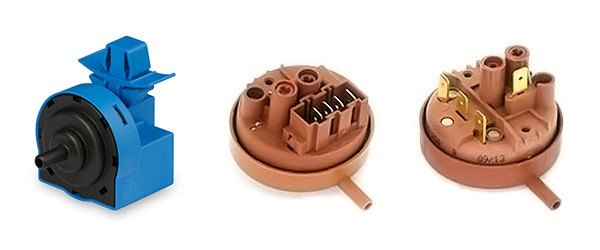 Pressure sensors with analogue output and single-level or double-level pressure switches available. All pressure switches have heater protection while overflow protection is an option.

We offer pressure sensors with optional electromechanical switch for additional overflow protection as the unique solution on the appliance market.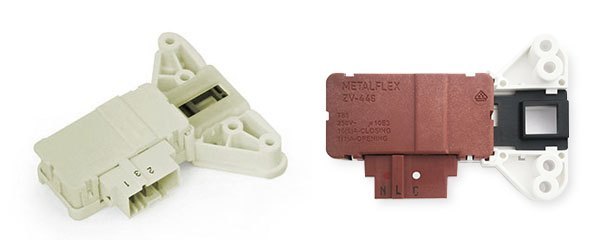 Bimetal door locks with unlocking delay or pulse-driven electromagnetic, door locks with instantaneous unlocking available. Reduced dimensions allow the application also in washing machines with big drums. Electromagnetic version offer innovative solution with magnetcs brings safety advantages in case of malfunctions of electronic triggering unit. Child-safety function is available as an opition.

Push-push latches with child-safety function are applied in dryers.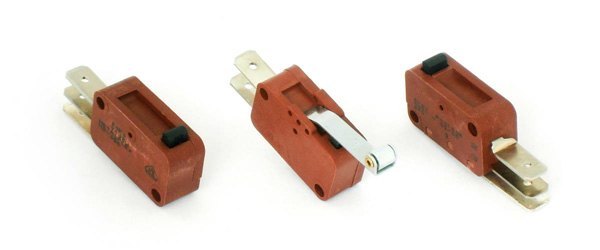 Micro switches with the dimensions according to industry standard are the basic element for switching of the electrical loads in the circuits.

Levers or push-buttons can be added according to the requirements of specific applications.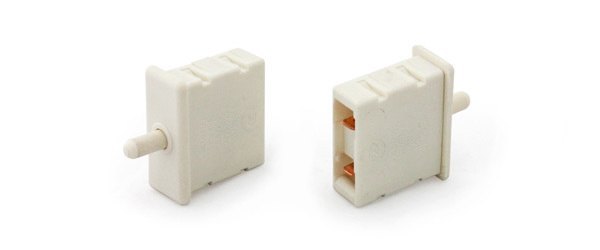 Single and double pole switches and push-buttons for switching of electrical loads at mains or low voltage.

The additional plastic adapter, available in various colours and forms, allows the mounting from the front side of the appliance.

Custom-designed versions for specific applications can be developed.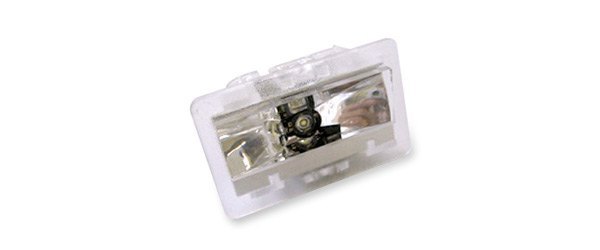 LED or glow lamps for mains voltage as well as low voltage and versions for direct current available.
Several different solutions for LED illumination, with special reference to the point LED Flush Mounted.
LED Light used to illuminate inside the washing machine drum and inside dryers.